About Us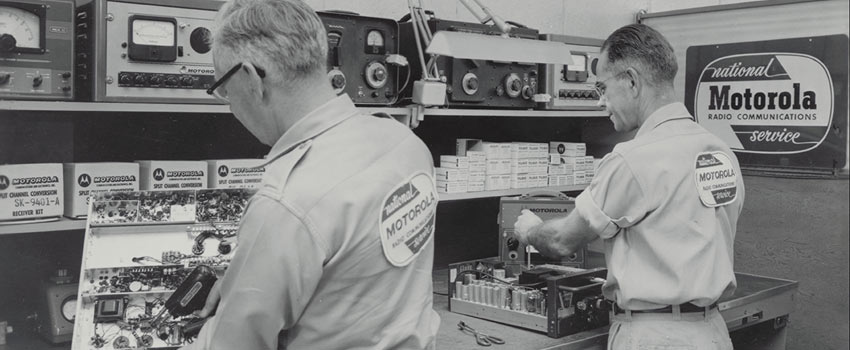 Communications Service began in 1946 as a two-way radio service shop and became an Authorized Motorola Service Shop in 1949. Today, we continue that association as a Motorola Elite Channel Partner, Service Specialist and Manufacturer's Rep, serving Northeast Ohio.
We believe that every day is an opportunity to do things better. For over 70 years, we have been helping Public Safety and Businesses implement wireless communication systems that help them keep staff connected, raise productivity, streamline operations, increase safety and improve overall performance.
Communications Service continues to invest in the latest state-of-the art equipment and factory training, so that we may offer our clients the most advanced communications solutions in the market. At CommServ, we understand that our clients have invested a great deal in their communications equipment and we encourage our clients to let OUR investment protect YOUR investment.
At CommServ, we believe that today, tomorrow and beyond, we must make every customer our top priority. We will put them at the center of our business and ensure that every transaction ends with complete customer satisfaction. When we deliver the Promise, we will earn the respect of our customers and our co-workers.
Contact Us